The space you need - When you need it.
With locations covering Kansas, Oklahoma, Texas, Missouri, North and South Carolina, and our large fleet of high-quality units, SiteBox Storage can provide extra
onsite storage
space and
mobile offices
. Let us make your operation more productive and better organized. Whether you're looking to purchase or lease, our unmatched logistics and resources mean we can provide unmatched quality and service.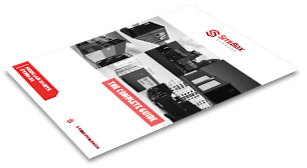 Complete Guide to Modular Onsite Storage
This complete guide to leasing onsite storage containers was created to walk you through the process of choosing the appropriate temporary job site storage for your situation. It will list your options and give you the criteria for making the best choice.
Manage Your Account From Anywhere
Sign up for our new customer portal to streamline your account experience. Using our secure online system, you'll be able to review existing orders, pay invoices and search all past and present orders—it's account management on your schedule.